Mongol Art Art Collections
Shop for artwork from Mongol Art based on themed collections. Each image may be purchased as a canvas print, framed print, metal print, and more! Every purchase comes with a 30-day money-back guarantee.
Artwork by Mongol Art
Each image may be purchased as a canvas print, framed print, metal print, and more! Every purchase comes with a 30-day money-back guarantee.
About Mongol Art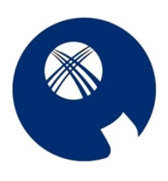 www.mongolbrand.mn Mongol brand Association

Fine Art

Fine arts of Mongolia are famous for its incredible paintings. Cave paintings aged 3-8 thousand years and found in the Khoid Tsenkher cave, Munkhan somon of Khovd aimag, are considered the first works of art discovered in the territory of Mongolia . The history of art and architecture of the Mongolian Empire begins in the 12th century and at later times was influenced by other nations. The capital city of the Mongol Dynasty, Khar Khorum, was a magnificent proof of the glory and majesty of the Mongolian Empire. With the development of religious arts and architecture, in 16 to early 20th century, design of buildings acquired features of Buddhist temples. Many monasteries were built during this time. Works, that represents today's classical painting techniques, are U.Yadamsuren's 'The Old Horse-fiddler', A.Senghetsokhio's 'The Mongol Lady', B.Avarzed's 'Uurgach' and Ts.Minjuur's 'Caravan Guide'.


Modern Art

A new social system which was founded upon the victory of Revolution in 1921 was focused on art works. Therefore art works of that time were dedicated to publicity of he new system. Since then Mongolian artists became acquainted with European paintings and began using both Mongolian and European drawing methods. In order to develop Mongolian art systematically specialised artists were prepared and there were established specialised agencies in Mongolia . In 1950s many genres of fine art, carpet and porcelain production were introduced and developed. During this period many artists and architects became very famous for their single thematic works, namely, painter O. Tsevegjav-animals, U.Yadamsuren-workers, N.Tsultem and G.Odon-history and everyday life, L.Gavaa-nature and an architect S.Choimbol-monuments etc. In 1960s there was a great change in the tradition of art-refusing to use linear perspectives, harmonisation of colours and colour endowments in every respect and began to use other techniques of painting as well as themes and contents of art were expanded. Famous artists of 1970-1980 are D.Amgalan who mastered xylography, M.Butemj, Ya.Urjnee, G.Soosoi, M.Chuvaamid who mastered monumental arts, S.Dondog, B.Chogsom, M.Tsembeldorj and D.Munkhuu etc. On beginning democracy in Mongolia since 1990 there has been a change in the social life and in the sector of arts and culture. As Mongolia expands its foreign relations, artists and architects of Mongolia are provided with possibilities of studying and creating abstract and impressionist arts which were unfamiliar to Mongols.

Painting

Mongolian painting began to develop more than two thousand years ago from simple rock drawings. Uighur paintings of the 8th century prove that this art was flourishing in Mongolia and Asia long ago. Buddhism was the main theme of the painting. and it developed into a fine art form. B. Sharav is the painter who linked the old with the new in his art. The Mongolian way of life was depicted in his famous work 'One Day in Mongolia ' and various portraits. The traditional painting was influenced by European art. The Mongolian painters L. Gavaa, O. Tsevegjav and Ts. Dorjpalam are famous not only at home, but also abroad. They made a great contribution to the creation of new art based in tradition and trained several generations of painters. At present, new and different artistic trends are emerging, and creative young artists are developing the national art.



Sculpture

Deer carvings in rock constitute the historical monuments of ancient times. Thousands of these rocks are evidence of the development and wealth of sculpture in ancient Mongolia . Undur Gegeen Zanabazar, a prominent religious figure and famous sculptor of the 17th century, created 21 tare (consorts of Buddha), which show the beauty of Mongolian woman. Zanabazar laid the foundation for the depiction and praise of the human form in Mongolian sculpture. Now there are many famous sculptors such as S. Choimbol, A. Davaatssren, N. Jambai and L. Dashdeleg. The monument to D. Sukhbaatar by S. Choimbol is a symbol of Mongolia and it gives an idea of our country to foreign visitors. It is a unique example of a Mongolian horse-rider represented through the medium of sculpture. It is hoped that creative young artists will further contribute to sculpture in Mongolia.